We screw, we work, we learn, we make ideas fly.
The Fliegerwerkstatt  is a youth facility with a technical focus on all aspects of aviation at the former Tempelhof Airport.
Our largest project to date is the construction of a fully functional flight simulator from an original Boeing 737 cockpit with a 3D movement platform. Our simulator started its 'First Flight' on 24 November. First Flight Event in the aircraft workshop
On the initiative of Günter Hujer and the Technikmuseum Berlin we were involved in a renovation project. Our young people helped to restore a historical Fokker triplane to its original state. The Fokker gets a new look
These and many other projects await you if you are interested in craft activities in exciting projects. Come and visit us in the Fliegerwerkstatt or contact our team, Patrick Peinhopf and Rosa Kantereit!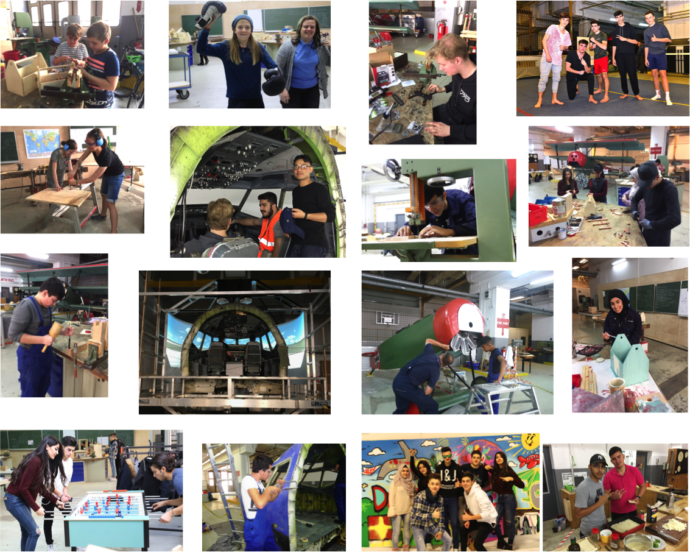 HERE you'll find our products, which you can order at  fliegerwerkstatt@socialreturn.de or directly pick up at the Fliegerwerkstatt.
Since May 2019 the FLIEGERWERKSTATT has it's own WEBSITE.
---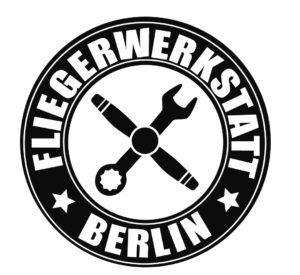 Die Fliegerwerkstatt
Tempelhofer Damm 9
Bauteil D1 – Hof 1
12101 Berlin
Patrick Peinhopf
Rosa Kantereit
Tel: 030 69567888
fliegerwerkstatt@socialreturn.de
Opening hours
Tuesday – Friday
09:00 a.m.  –  06:00 p.m.
Saturday
10:00 a.m.  –  02:00 p.m.
Site plan:
You can reach the Fliegerwerkstatt in yard 1  (HOF 1) through the entrance Tempelhofer Damm 9.